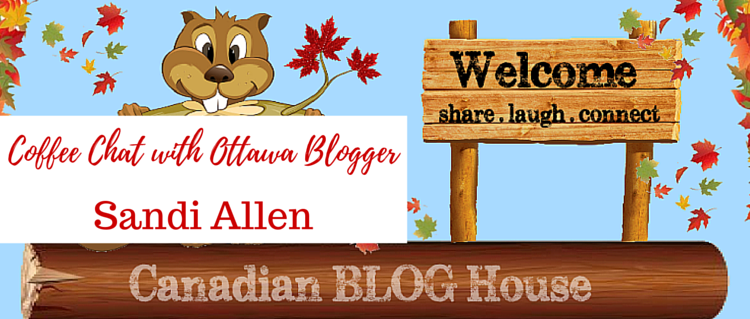 Ottawa has some amazing bloggers!  Sandi Allen, owner of Canadian Blog House, certainly falls into that category. I have known Sandi for a couple years and she is a wonderful person who is genuine, real and lots of fun!
I asked Sandi if I could interview her for KickAss Ottawa and she graciously said yes! Ottawa is lucky to have a blogger like Sandi.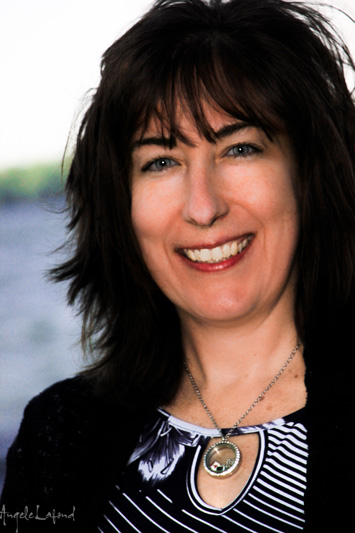 When did you start your blog?
It was March 2013, I hit publish on my first blog post. Almost 500 posts later, I'm still as passionate about blogging as I was in the beginning – if not more so now!
Why did you start your blog?
After spending 7 years as an avid "contester", at the urging of my partner and some online friends, I decided to dip my toes into the blogging world. I had been a regular reader of several blogs, and having been a kid who used to keep a detailed diary of my life, it seemed like a natural thing for me to do – except that there is a huge difference between writing in a private diary that only you read, versus writing a blog post that (potentially) the whole world could read!
How did you come up with your blog name?
After much deliberation, making of lists, checking available domain names, and matching social media handles, I chose to go with Canadian Blog House. I'm a proud Canadian so I knew I wanted that in my blog name from the start. The "blog house" part of the name came from the fact that, after spending years in online forums, I wanted to make my little space on the internet my "house", my "community". "Blog House" was a natural choice – a play on "log house" – a Canadian dwelling.
What is your favourite thing to write about?
When I first started blogging in 2013, for me it was all about the reviews and giveaways. Because, hey, who doesn't love free stuff, right? Then I discovered this free stuff really wasn't free. It takes a lot of my time and effort to put together a quality review and giveaway. Never mind the income tax you must pay on the "free" things you receive for blogging. Then there is the fact that products don't pay the bills. So, while I still do product reviews on my blog, I don't do them as often as I once did. These days I have more of a passion for writing about travel and events. I'm all about the "experience" and love to share my experiences with my readers. If I can write about something I've done, and if I can make even one reader want to experience that adventure, want to visit that place, want to eat that food, than I've done my job.
What have you learned from blogging?
I have learned SO much from blogging! The list is enormous! What started with the intention of just having a little fun creating my own space on the internet, has developed into something much bigger that I never would have imagined. I think the most surprising thing I have learned from blogging is the huge number of skills I have picked up along the way. Bloggers need to be a "jack or jill of all trades" so to speak, so you really tend to develop a large list of skills from being a blogger. Writing a blog post seems so easy, yet there is so much more than just the writing that goes into each post.
Any tips for people interested in starting a blog?
Have a clear idea of what you wish to accomplish by starting a blog. Do you want to just write a blog to share your thoughts and opinions, or do you want to start a blog and monetize it? What niche do you wish your blog to fit in? Do you want to have a fashion blog? A food blog? A lifestyle blog? Think about how you will "brand" your blog. What do you want it to look like? Think about the style, the colours. Make sure to brand your blog the same across all social media channels. This is where your blog name becomes important. Make sure the domain name you want is available to purchase…and then make sure (before you purchase) that you can match that domain name on all the important social media channels such as Twitter, Facebook, Pinterest, and Instagram. Make sure you LOVE your blog name and that it symbolizes what your blog is all about. Keep in mind, you'll want to pick a name that is "timeless". If you choose to go with something like "My2CuteKids", how will that affect things when you are surprised when kid number 3 comes along? What about 10 years from now when your 2 cute kids aren't so cute anymore. Make your blog name "timeless"! There are so many things I wish I had known when I started a blog – I could probably write a book about this topic!
Favourite thing about Ottawa?
I love that Ottawa is the capital of Canada, a metropolitan city, yet it still has that small town feel to it. With its gorgeous skyline, endless bicycle paths, fabulous restaurants, world-famous museums, immense green spaces, and great shopping, there is a lot to love about Ottawa. And that's not to mention all the fantastic people in this great city!
I would like to thank Sandi for chatting with me. You can visit Sandi at Canadian Blog House. She has lots of great information and fun posts.